Or return to...



If you're not sure how to install something on your computer, double-click the puzzle executable - in the case of a "Baby Rabbit" puzzle I created [Baby Rabbit Beginner.exe] - and follow the steps in the screenshots below.

[Check out the gorgeous applet at the bottom of the page, featuring one of the puzzle pictures from the Puppies & Kittens collection!]

SCREENSHOT No. 1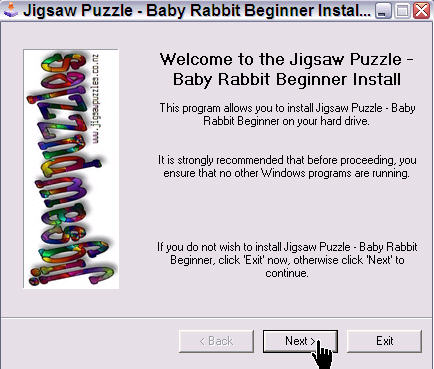 SCREENSHOT No. 2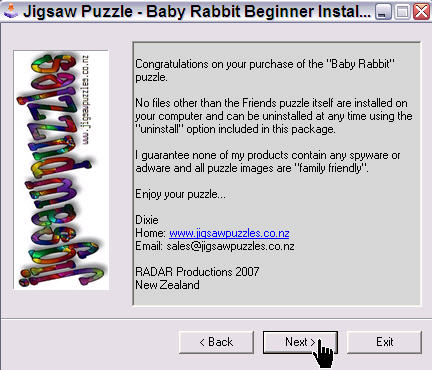 SCREENSHOT No. 3

SCREENSHOT No. 4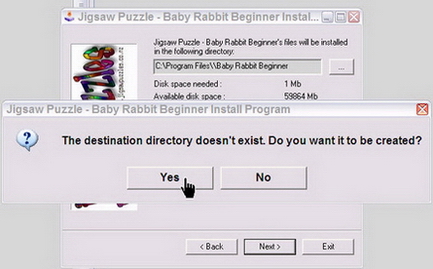 Note: If you have previously installed any of my puzzles you will not see this popup as all my puzzles are installed in the same directory folder. This popup will only happen for the first time you install one of my puzzles (unless you've uninstalled all puzzles).



SCREENSHOT No. 5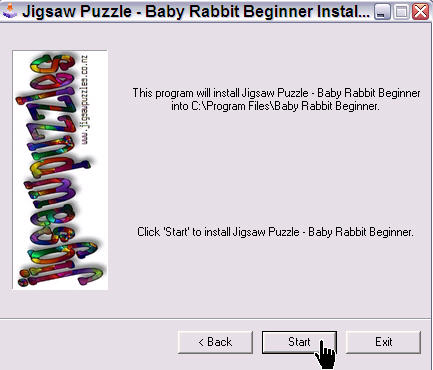 SCREENSHOT No. 6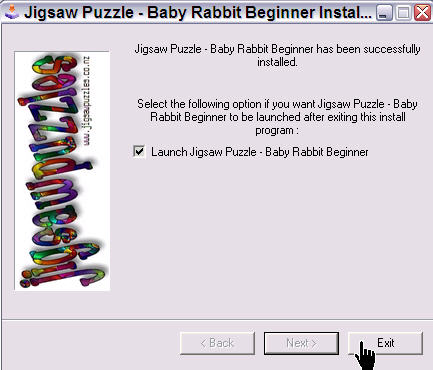 SCREENSHOT No. 7